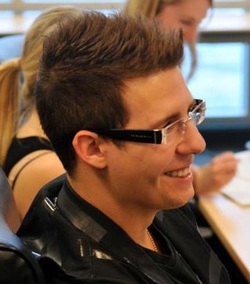 Morgan Melnyk
is a Marketing and Research Consultant with a reputation as a problem solver. His varied experience includes a proven track record managing client accounts and creating impactful marketing recommendations for clients. Morgan has collaborated on everything from broad market and industry research to targeted social media development and eMarketing tactics.
Morgan's unique, personable perspective includes experience with small businesses and extensive strategizing in the field of traditional and online marketing. Morgan is dedicated to helping businesses realize their full potential for success by emphasizing results and quality message development while utilizing the most effective marketing vehicles and channels available.
Morgan can be easily reached at
mmelnyk@marketingdirections.org
Specialties: Social Media, Opportunity & Feasibility Studies, Market Research & Assessment, Tailored Customer Solutions.
"We make a living by what we get, but we make a life by what we give." ~ Sir Winston Churchill