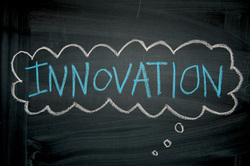 Here are 3 helpful tips to spark creativity and drive innovation within your organization:

1. Develop Creativity Skills.
At the root of innovation is the seed of new ideas. The most innovative organizations are those that plant the most seeds and know how to select and harvest the promising ones. Simply put, leaders must inspire and influence their staff to be fearless when being innovative.

2. Cultivate a Cross-Collaborative Community.
Creating multi-disciplinary teams, preparing for the unknown, changing workflows and breaking down silos will help innovative ideas flow. Establishing healthy structures can help a company weather tough problems and achieve long-term success.

3. Think Long-Term.
To thrive in a creative and innovative market, companies must set their sights on long-term goals. Balance sheets alone don't measure success and managing based on quarterly returns does not foster sustainable innovation.